How to Increase Caller Retention with Music on Hold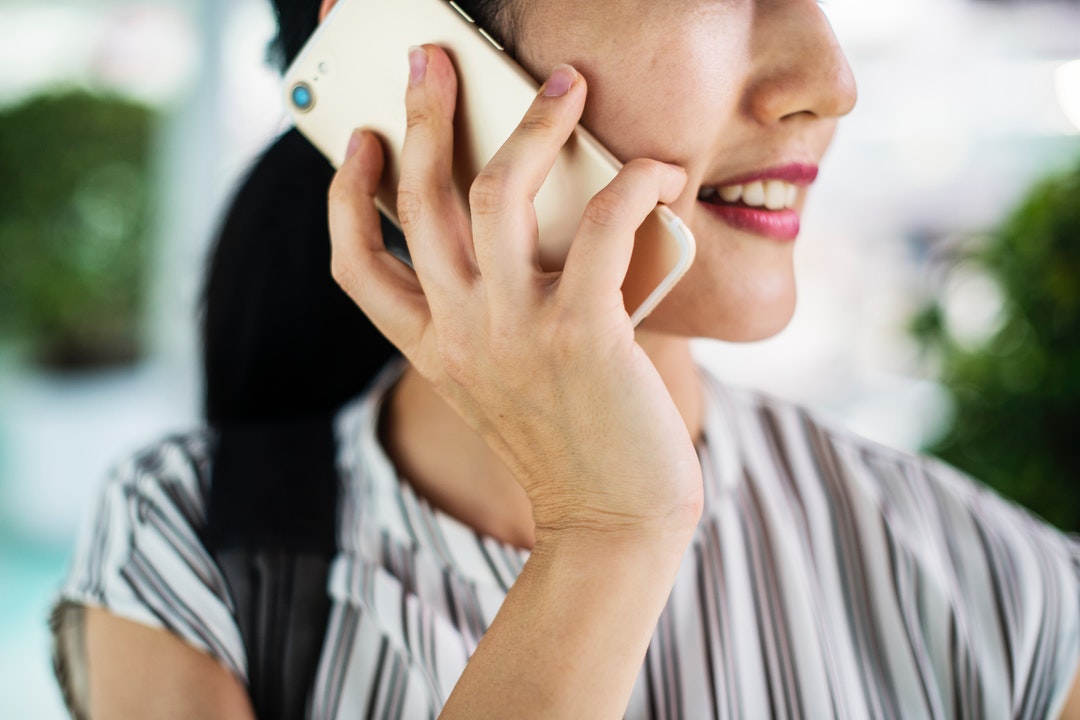 You can increase caller retention by taking advantage of music on hold.
Read now to learn how and to choose the best on-hold music for your business.
Nobody likes to be put on hold.
To most, it's almost like being in purgatory.
But it's an inevitability that every business and customer must face.
In each day, you likely won't have enough free representatives to immediately handle all the incoming customer service calls you receive.
B2B businesses face the same challenge.
Placing sales prospects on hold is never preferable.
But when it's necessary, you want to use every resource available to retain that caller.
In 2009, a Newsweek article warned that all of us were destined to spend a whopping 1.2 years of our lives on hold.
Thanks to automation, self-service, and online chat, we've likely taken some of this time back.
But the fact remains: People need a good reason to stay on the line if your business puts them on hold.
Most people expect to hear music on hold.
Not many people expect to hear music they'll actually want to listen to.
Read on to learn how you can increase caller retention with music on hold people can't resist.
Give Your Music on Hold an Update
If you're still relying on the same on-hold music your business has always used, you probably need an update.
It's also possible that you aren't even aware of what your business's on-hold music is.
Try giving your business a call.
Ask to be put on hold and see how you feel about the music.
Does it feel old and dated or just plain annoying?
If you find yourself feeling frustrated or embarrassed by your company's on-hold music, consider updating your soundtrack with some more modern choices.
Naturally, you may not be able to use some songs because of copyright concerns.
But often, you can find great instrumental tracks that you can play without worrying about legal issues.
Most modern on-hold music is professionally produced.
The sound is crisp and clear, and the melodies are derived from contemporary music styles.
Add Some Variety to Your Music on Hold
Most hold music is either classical, pop music, or "Muzak." Even if you've never heard the term "Muzak," you're already familiar with it.
It's the type of business on-hold music that people have come to expect.
Muzak is made up of generic, instrumental music that's derived from almost every genre.
Popular music often comes with licensing fees unless it's particularly old.
Classical music is a good standby, but it may not hold your caller's attention very long.
Consider adding music from multiple genres.
You can even run tests to see which is the most successful at holding callers' attention.
You should also update your on-hold music regularly.
This is particularly important for companies who field numerous calls from the same people, over and over.
Variety will keep your callers from getting bored or frustrated.
For example, if you're in consumer services, you can expect to field numerous phone calls from the same customers repeatedly.
In time, those customers may grow to resent your on-hold music if it never changes.
Pick the Most Popular Telephone On-Hold Music
A safe bet is to go with the music that other businesses are using.
If you're considering using hit songs, some of the best hold music songs come from the '80s.
Older music will have smaller licensing fees, and many of the hit songs from the '80s have Muzak versions.
Of course, copyright is an issue.
Even if you have the tracks you want to play in your music library, playing them for customers on hold is still considered a "broadcast."
That means you need to obtain broadcast rights to do so legally.
But that can be costly.
Thankfully, there are plenty of royalty-free tracks available from on hold music providers.
These tracks typically span the breadth of musical styles.
You can access amazing tracks by selecting them from an on-hold messaging service provider.
Cater to Your Callers
When selecting on-hold music, consider your customer.
If you serve a particular demographic or region, your customers may respond better to one type of music more than others.
For example, one study conducted by a consumer research group revealed that 22% of consumers get frustrated when they hear rock music while on hold.
They also get annoyed when asked to visit your website (73%) and by being told they can call back later (23%).
What they'd rather hear is some calming but catchy music.
But most importantly, they want a message telling them where they are in the queue (33%) or a message telling them how long they'll have to keep waiting (33%) to speak to someone.
You should also consider how you'd like to represent your business.
You don't want to misrepresent yourself with music that doesn't feel on-brand.
For example, a company that sells children's products to parents should probably use different music than a manufacturing company.
Use a Combination of Music and Voice Recordings
Caller retention is a big challenge for many businesses.
Most callers would prefer to hear something on the line to at least know they are still on hold.
But keeping callers busy with catchy music will make hold times feel shorter.
If you do include music on hold, mix it with voice messages.
You may already be familiar with these.
Often, they simply remind the caller that the call is important, and a representative will be with them shortly.
While it may seem counterproductive to break with the music, studies show that this tactic is more effective.
One study found that a combination of music on hold and business voice messages can increase caller retention by up to 98%.
If you do use voice recordings, make sure you use professional recordings.
Recordings of your staff may be low quality or sound unprofessional, which can frustrate callers.
Are you ready to spruce up your on-hold messaging and increase your caller retention rate? Amazing Voice provides music on hold and professional voice messages for small businesses and major corporations.
Get an instant quote in five easy steps.
Simply choose your voice, select your music track and add your message.
Getting your voiceovers has never been so easy
---
Related Posts