Telephone Voice
Overs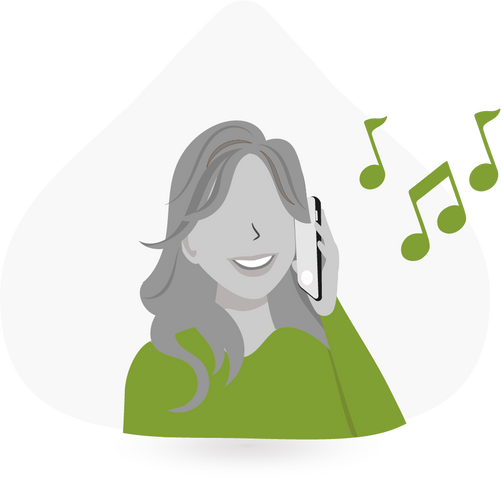 Want your business to thrive? Then you need to be there for your customers – even when you're unable to answer the phone.
That's why it's critical to have exceptional voice overs to guide the callers through your system so they can get the information they need.
With our AI script generator, you will get top quality phone messages that deliver the necessary information at the right time, capturing the caller's attention and redirecting them to the right option.
Auto
Attendant
Statistics say that callers hang up after only 45 seconds, so make sure the time is spent informing and engaging them as much as possible.
A good auto attendant can route calls to landline phones, mobile phones, VoIP devices, or other auto attendants.
By using our auto attendant and voice over scripts, your callers will be met with a high-quality and clear message, which will help them make the best choice. In addition, all the scripts made by our AI generator tool are all customized to meet your business needs!
Voicemail
Greeting
Voicemail greetings are an excellent tool to use in your business to ensure that each caller is well informed and that the message is welcoming and clear.
Even if you are unable to answer the phone right away, it is critical to have a system in place that allows your customers to get information or leave a message.
With Amazing Voice, you will have high-quality voice overs that offer the necessary information with perfect timing, retaining the caller's attention and directing them to the right option.
After Hours
Scripts
Even if your business is closed for the day, your customers need a way to reach you.
With high-quality after-hours recordings, you can rest assured that your clients are engaged and more likely to leave a message or call back. It also highlights that you can be reached 24 hours a day, which shows your devotion and builds trust with your consumers.
Our AI script generator tool is easy to use and will save you money and time that would otherwise be spent on hiring copywriters. You can use the script maker not only to pick the best message but also to record an amazing voice over.