AI voices may cost more than you think
We believe that AI offers tremendous benefits across various domains, such as writing, editing, and coding.
However, it's important to acknowledge that AI can never fully replace the human voice.
The richness and personality inherent in each voice artist's delivery are irreplaceable.
The nuances and intonations added by a human speaker are challenging for AI to replicate authentically.
While AI can mimic the human voice to some extent, prolonged exposure often reveals its robotic cadence, which lacks the warmth and emotional depth of a human voice.
The Power of the Human Voice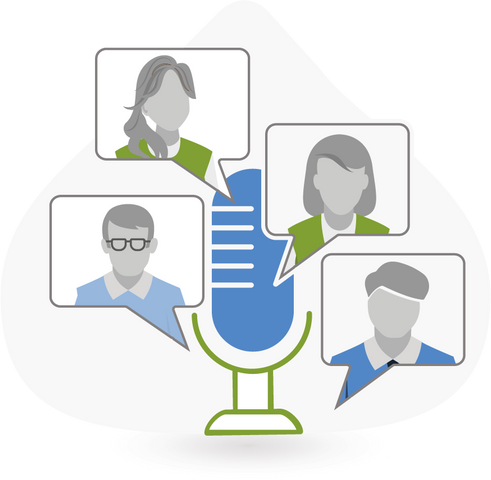 In the context of customer interactions, this distinction becomes crucial.

A voice that sounds robotic, such as what's commonly associated with an IVR system, can sometimes make callers feel disconnected and less welcome.

In today's world, where personalization and warmth are highly valued, enhancing the IVR system to provide a more pleasant and inviting experience should be a priority.

Greeting customers with a warm and authentic human voice creates a positive first impression, fostering a sense of care and attentiveness.

The True Cost of AI Voices
Some may be tempted by the cost savings associated with using cheap AI voice recordings.

However, it's essential to consider the potential consequences. If customers abandon calls due to frustratingly cold voice prompts, you risk not only losing potential customers but also incurring the costs associated with customer acquisition.

The perceived savings of AI recordings may pale in comparison to the true cost of delivering an inferior customer experience.

Got your script ready? Let's go!
Instaquote: Effortless Ordering Process
Remember that first impressions matter significantly in business.

Demonstrating that you genuinely care about your customers on every level, including their initial interactions, is essential.

While product quality is crucial, exceptional customer service is equally vital and often forms a customer's initial perception of your company.

Embrace the opportunity to put your best foot forward and prioritize a warm, authentic human voice.

Instaquote: Effortless Ordering Process
Our innovative Instaquote ordering process simplifiesthe placement of your voice over orders.

Completing the process takes mere minutes!

Here's how it works:
Select your preferred voice talent

Choose from various delivery options
Our Commitment to Excellence
At Amazing Voice,

we take pride in our belief that we have the best voice artists in the industry.

We are committed to delivering outstanding customer service, starting with our user-friendly Instaquote ordering process.

We believe our ordering system sets the industry standard for ease of use, and we welcome your feedback and opinions if you disagree.

Your satisfaction is our top priority.


We hope you found this article insightful. Please feel free to share your comments or suggestions with us at feedback@amazingvoice.com.