Why are professional voice overs essential to explainer videos plus how to use them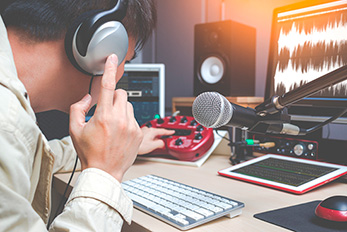 Professional voice overs can boost the efficiency of explainer videos by infusing them with a compelling human touch.
Because to resonate with viewers, you need more than stellar graphics and crisp storytelling.
You need a professional narrator voice to tie everything together and trigger certain emotions in your customers.
While you might be tempted to reach out to a friend with a great voice, know that there's more to voice overs than a pleasant timbre.
In this post, we're going to share why professional voice overs are important to explainer videos.
Plus, we're going to let you in a few industry secrets on how to use them and where to find the most amazing voice for your video.
How can an amateur voice over ruin your explainer video?
It's no use having an expert-crafted animation or edit if your explainer video falls apart when the voice over starts.
And there are so many ways in which using an amateur voice over can go wrong.
First of all, an amateur will lack the know-how on how to approach a script.
The recording will most likely sound robotic or will miss the inflexions needed to bring it to life.
And a dull explainer video won't help your marketing efforts. On the contrary.
Your audience can be put off by the lack of professionalism and run straight into the stores of your competitors.
Secondly, an amateur voice won't know how to use breathing techniques to make the script flow naturally.
You'll end up with a botched rhythm that distracts viewers from the main message you were trying to send.
Thirdly, you'll have to spend a lot of time trying to get a decent recording, as an amateur will probably stumble over and over again before getting it (half) right.
6 reasons to use a professional voice over for explainer videos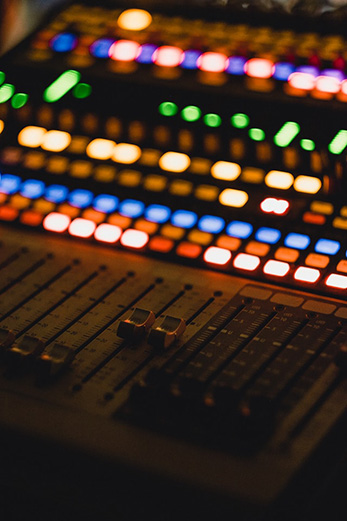 1. Approaches projects with professionalism and know-how
Using a professional voice over for your explainer video will ensure everything runs smoothly.
You will save tons of time (and money), as an expert narrator voice will know what questions to ask to get the script right.
They will take the time to get to know your business and understand who you're pitching to, to adjust their vocal performance.
Most voice over professionals have a proven track record and can share an audio portfolio with samples that cover different types of recordings.
Depending on your needs, you'll be able to select the most appropriate talent for your project, fast-tracking to a successful result.
2. Delivers messages in a way your audiences can relate to
To hit the mark with your explainer video, you must engage and connect with your audience.
The stats are in your favor, with 72% of consumers stating they prefer video over text to learn about a product or service.
A voice over talent is well versed in the art of shifting between different voice volumes, tones, pitches, and cadences.
By controlling all these different techniques, a professional voice over will draw people into your story and faithfully reproduce the emotions your script intends to evoke.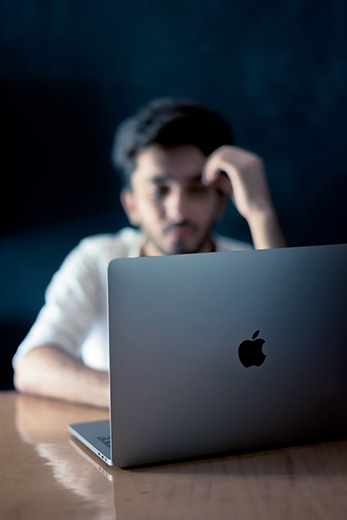 They will add depth to your storyline and make it feel authentic — two of the key elements for winning your audience's attention and trust.
Plus, professionals can make a video memorable.
People who will watch it will associate your business with the messages you aimed to send.
3. Brings out the subtle meaning of words
Recording the voice over for an explainer video with a professional will highlight all the script's layered messages.
A voice talent can help audiences understand even what's not spelled out through targeted inflexions, contrasts, and other voice controlling methods.
If you wish for people to remember your message, this aspect is crucial.
You need your voice script to be delivered with clarity and confidence, but you also want to give viewers the satisfaction of deciphering part of its meaning.
By engaging them this way, audiences will feel more invested in your business and closer to taking your desired action.
4. Is very adaptable and provides versatility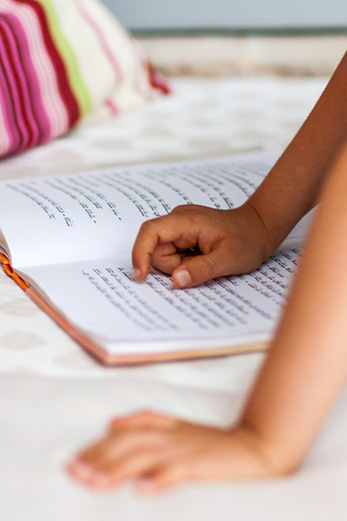 Professional voice actors have a lot of experience under their belt.
They can adapt their voices for several purposes and cover informative, playful, dramatic, or even comedic tones.
Depending on your business' goals, you might need one or the other at different moments.
A professional voice over will correctly interpret your script, no matter how complex it is.
Plus, if you find the right professional, you can build a long term relationship.
Having the same voice over throughout your video messages will help audiences perceive it as an authoritative source and trust it.
5. Captures your business' personality and makes it recognizable
A professional will not only read your script with integrity but will do justice to your brand's voice and humanize it.
After all, it's a proven fact that audiences want to feel connected to brands.
When this happens, 57% of consumers increase their spendings with that particular business.
A professional narrator will transfer all your brand values into an audible form, making them relatable and easier for your customers to understand.
Just like logos act as brand identifiers, a powerful voice with a unique tonality can become another business asset that leads to recognition and even boosts customer loyalty.
It's only an expert narrator who can achieve these goals by using various vocal techniques that can ensure consistency and quality.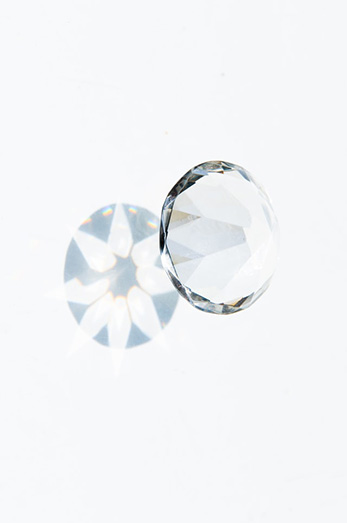 6. Ensures flawless sound quality
Voice artists record in professional studios and are usually helped by expert audio engineers.
Their fine-tuned ears are capable of detecting even the smallest sound imperfections and fixing them.
Plus, a professional voice artist will know how to use diaphragmatic breathing and use pauses only when needed.
Your video will be free from huffs and puffs or any disturbing (and clumsy) noises.
The result will be a top quality, crystal clear recording, which is a vital requirement for a successful explainer video.
So, if you want an amazing voice over, a professional is your best bet, since they will do all their recordings in a studio, with state-of-the-art equipment.
3 ways a professional voice over enhance your explainer videos
Creating a high-quality explainer video means having professional input at every stage of production.
Using a professional voice over for explainer videos comes with extra benefits.
Once the video edit is done, a professional voice over artist will bring your story to life and even take it up one notch.
Here's how.
1. Creative input and ideas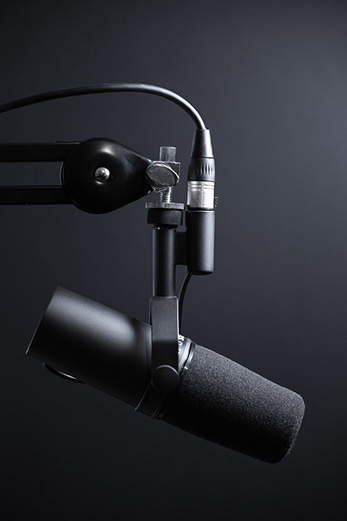 A professional narrator can come up with ideas and approaches an amateur never could.
Thanks to their experience from past projects, they'll easily spot opportunities within your script and find creative ways to make words pop.
Simple things such as emphasizing certain words, choosing unexpected tonalities, or switching between different volumes can make a big difference.
You want a video that stands out, and a unique voice over interpretation is guaranteed to catch the attention of your viewers.
A professional voice over talent will explore original interpretations, so be open to new ideas — no matter how out-of-the-box they might seem.
2. Unique voices and tonalities
Professional narrators can transform their voices to accommodate a wide range of tones, accents, and characters.
No matter if your explainer video requires a formal or informal tone, or needs to bring to life quirky characters, accents, or even specific personalities, a professional voice over will successfully impersonate all.
Using their training background and talent, narrators can deliver interpretations that will grab attention and increase brand recall statistics.
A distinctive interpretation is much more likely to be remembered by your viewers, and help your brand message stick to their minds.
By juggling different voice characteristics such as resonance, tempo, textures, and fry, narrator specialists can create recognizable and lovable voice overs.
3. Better call to action results
Your call to action can be exceptional, but it also needs to be delivered in a unique, worthy-to-be-remembered way.
An amateur might not have the talent to give your call to action the punch it needs to stand out.
However, a professional voice over will know how to build a suspenseful crescendo for your story to reach its peak right when the call to action needs to be delivered.
By adapting their tonality or by adding a creative twist, narrators can transform your call to action from a simple marketing line into an effective request.
3 steps to recording a seamless voice over for your explainer video
1. Create a clear brief and outline expectations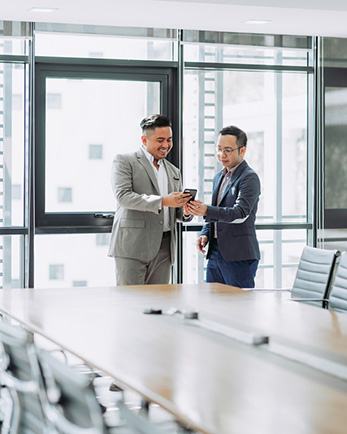 Briefs are vital documents that contain mountains of valuable information in just one or two pages.
For a voice over talent, such a document is essential to understanding how to approach your explainer video.
And you don't have to spend crazy amounts of time going into the nitty-gritty details, you just have to offer a birds-eye view.
Start by outlining your business' essential features, dedicate a few more words to your explainer video's goals, and, most importantly, define your target audience.
Then, spend a couple of sentences on tone of voice, tonality, and overall feeling you want the video to evoke.
In case your script contains any names, acronyms, or particular words that require a specific pronunciation, make sure to specify that.
Never assume that things are obvious.
What is crystal clear in your mind not even be visible for another, so always share your expectations and communicate your needs.
2. Make the voice over talent feel like part of your team
Voice overs are the glue that ties explainer videos together.
To give their best, voice over actors need to be viewed as an integral part of your team.
Ideally, they should be involved from the beginning of the project, having the opportunity to bounce ideas that might improve the story.
A great way to go about it is to gather all your team members and have them brainstorm concepts and approaches.
By enabling a transparent, organized communication, you'll have a lot to win in the long run, as everybody will be aligned and ready to contribute their part.
Professional voice actors will know what points to raise to ensure the script fits your desired duration and delivers all the key messages.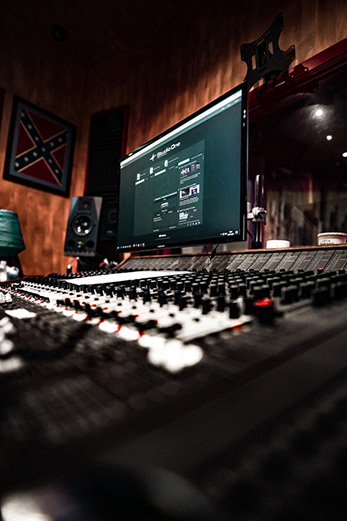 Plus, they'll bring a unique auditive perspective that will lead to a well-rounded explainer video.
3. Build a long term relationship
Having a professional handle all your voice over needs is beneficial for your brand image.
A single voice will be easily recognized by your audience, who will grow to trust your brand more and more.
That's why nurturing a long term relationship with a narrator is not only encouraged but necessary.
A long-term collaboration with a narration specialist will also help you cut down the time needed to translate your needs into precise requirements.
Since your voice over actor will already know your brand and audience, they'll need less time to research and understand how the script needs to be delivered.
They'll jump straight to recording your explainer script and will do so flawlessly.
Where to hire a narrator online?
Having a professional voice over for your explainer video is essential to achieving your goals.
So, if you're serious about nailing your objectives, finding the perfect narrator voice is a vital step.
If you don't know where to find a narrator online, don't worry, we're here to help.
With a proven track record of providing professional voice over recordings for businesses, we can track down the perfect voice talent for your needs.
Remember: the right voice will help you achieve exceptional results, every time.
So what are you waiting for?
You can now engage your audience and make sure your message sticks with an amazing voice.
Give us a sign, and we'll take it from there!
Ensure the success of your explainer video and ask for a quote.
---
Related Posts