The Most Important Things to Include in Your On-Hold Messages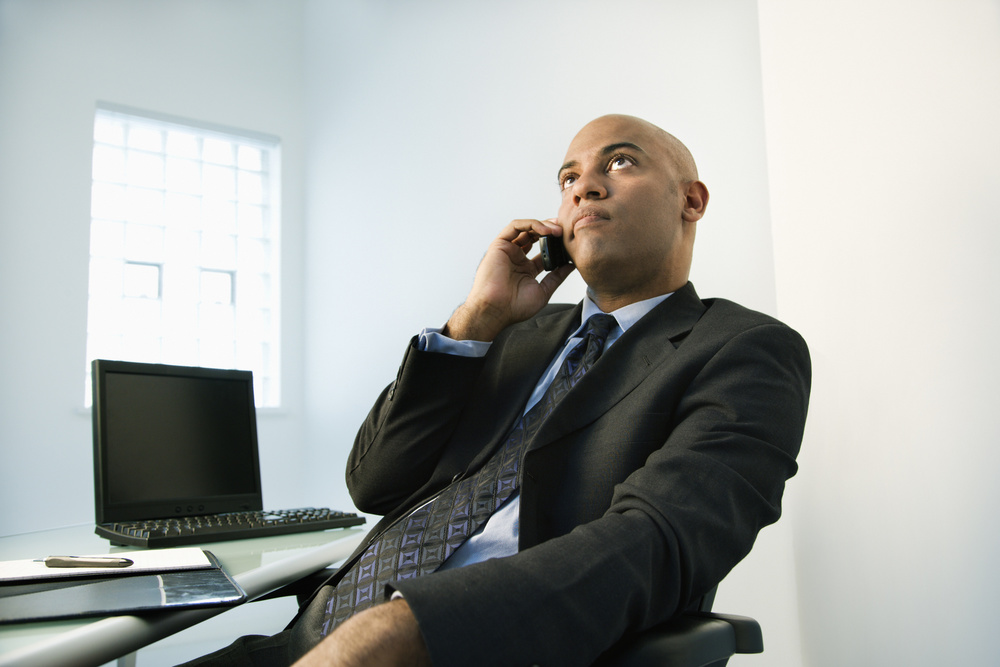 Customers don't like being put on hold.
That's why your on-hold messages are so important.
Here's a quick guide of things to include in your on-hold messages.
Firsthand experience should tell us that people don't like being put on hold too much (at least not for too long).
In fact, Consumer Reports claims that 57 percent of people simply hang up a call without a resolution out of frustration.
So, if you're trying to gain new clients, keep people's business, or provide a great service, you need to pay attention to your on-hold messages.
Because the sad reality is that sometimes people need to be put on hold, but you also want to make the most out of it.
Today, we'll take a look at the most important things you need to remember to include in your on-hold messages.
Treat this like a quick guide or a checklist when forming your messages.
1. Say Hi
It's simply common courtesy.
If you need to speak to a stranger on the street, or even if you're speaking to a co-worker, you don't usually blurt out the first thing that comes to your mind.
Start your on-hold scripts with a greeting.
A good old "hello" will do just fine!
2. Identify Yourself
Now, if someone needs to speak to customer service or is trying to reach your business, you would assume they called the right number.
But we all know what happens when you assume.
You should follow up your greeting by identifying you or your business.
If someone called you by accident but was expecting a wait time anyway, you don't want them waiting for 10 minutes or longer for absolutely no reason.
"Hi, thanks for calling OUR COMPANY..." is a perfectly fine example.
You can go a step further and include more identifying information if it's relevant.
For example, if your company has multiple physical locations, then you may want to specify this.
Try: "Hi, thanks for calling OUR COMPANY, located on the corner of SOUTH STREET and BUSY AVENUE..."
3. Give a Fair Warning
We may not like being put on hold, but we certainly don't appreciate unexpected wait times.
After greeting the caller and identifying yourself or the business, you should give them a warning about being on hold.
Even if you have the best call waiting messages with professional voice acting, music, and everything, not everyone may realize that they're even being put on hold in the first place!
Plus, you should give an expected wait time.
You can make estimates, but you should try your absolute best to meet those estimates.
Otherwise, you might end up with a customer who's now ticked off about two things!
Still, an estimate can help a caller have peace of mind about how long they can expect to wait if they have the time to wait in the first place.
A good example might look like this: "Hi, thanks for calling OUR COMPANY, located on the corner of SOUTH STREET and BUSY AVENUE.
Our operators are currently busy assisting other callers at the moment, but we'll get to you as quick as we can.
Current wait time is approximately 10 minutes."
4. Promote Yourself...But Not too Hard
We got the most important basics of the hold message out of the way.
Your messages should greet the customer, identify yourself or the business, and then give a fair warning of the wait time.
Great.
Now the customer is strapped in and ready to wait.
What now?
Well, it's time to start promoting your business.
It's never too late or too early to start spreading the word.
But there is a fine line to walk here, and you don't want to overdo it.
If your wait times are too long, you don't want to advertise at the customer too aggressively.
They may be calling about a problem or issue, too, so it may not be the best time to promote other services.
Still, you've got their attention and this is the best opportunity to promote a sale or new service that they may not have known about.
For example: "This holiday, we're offering a shocking 50 percent off on your next purchase from December 11th to December 15th! Get yourself ready for the season!"
On the other hand, you can tell the customer about a new service.
"Did you know: you can now switch to OUR NEW SERVICE at any time?"
You don't want to push it too hard, though.
Space the promotional messages out a bit.
5. Show Your Appreciation
Between promotional pitches, you need to also show your appreciation.
If your customer has been on hold for a considerable amount of time, then it's best to let them know that you're still paying attention to them.
Even if you have a backlog of tons of other callers, a person on hold really appreciates some form of acknowledgment.
You don't want people crying out loud, saying, "Do they even know I'm still here?"
Use something like this: "Thank you for your patience.
We realize your time is important, and we're working to get in touch with you as soon as we can."
6. Direct Them
On top of promoting and thanking the customer or client, it might be a good opportunity to direct them to other aspects of your business.
This is a great time to tell them about surveys or social media profiles.
Most people use social media these days, but not everyone remembers that includes businesses, too.
During hold messages, you can ask customers to visit your company's social media pages, website, etc.
For example: "Find us on Facebook or Twitter at COMPANY NAME.
Feel free to drop us a like, send us a message, or follow us so you can stay on top of all the latest updates!"
Make the Most Out of On-Hold Messages
When you stop and put yourself in your customer's or client's shoes, you realize how annoying wait times are.
After all, you're a busy person and you have places to be and things to do.
It's the same for others.
So, when the unfortunate happens and a customer or client is forced to be put on hold, make sure you treat on-hold messages with care.
Always remember to greet them, identify yourself, give expectations for the wait, promote if you can, show appreciation, and direct them elsewhere.
With this formula, you should find people are more willing to wait on hold with your company more often.
It takes a lot to put it all together, though, including finding the right voice talent.
If you'd like help crafting your next hold message, get a quote and see how we can help you!
Getting your voiceovers has never been so easy
---
Related Posts