SATISFACTION GUARANTEED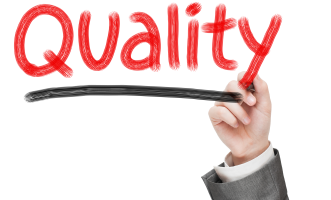 Our 100% satisfaction guarantee is part of our commitment to our customers. Our job is not finished until you are completely satisfied with your voiceover production. For well over ten (10) years, Amazing Voice has been keeping our valued clients happy with our outstanding quality, responsiveness and customer service. We built our business on this principle… and we don't plan on changing this any time soon.
---
THE AMAZING VOICE GUARANTEE
Our guarantee is quite simple. If you aren't completely satisfied with your order, please send us an email us with the details and we'll get back to you within 24 hours. We promise to fix the problem. Our goal is your satisfaction… And our success rate is well over 99.75%!

NOTE:
We guarantee that your production will sound as per your selected Voice Talents' web sample (tone/pace).
Our standard agreement does not cover:
- Changes to your voice talent after your production is complete
- Script errors and typos
These cases may be subject to re-recording fees.

ProofReading Guarantee
Amazing Voice offers an optional proofreading service that ensures your script is carefully reviewed and corrected.
All script typos and errors ARE covered with the addition of this service – 100%.
I.E: if your voice over production contains undetected errors, we will re-record the affected files at no charge to you.
---
SUCCESS STORIES
We pride ourselves on the quality of our product and the outstanding customer service we offer our clients. We aim to please with every order. But don't take our word for it… See for yourself! Here's what hundreds of our satisfied customers have been saying about Amazing Voice.
---
SOME OF OUR SATISFIED CUSTOMERS