PROFESSIONAL TRANSLATIONS – BY NATIVE SPEAKERS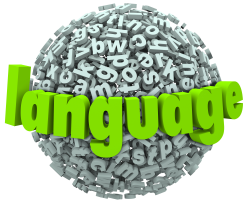 Whether you need a short phone greeting translated or need an entire Excel spreadsheet of IVR voice prompts in multiple languages, we can help you! We have professional translators on staff ready to assist you. Our Language Editors are always native speakers.
---
TRANSLATIONS FOR VOICE OVER – DOUBLE-GUARANTEED!
Furthermore, any documents that are translated by Amazing Voice for your production come with a "double-guarantee". What does that mean? If there are any errors in the translation, the voice recording will be redone at no extra cost. This can translate (pun intended) into significant savings.
We specialize in IVR telephone messaging, but also have professional Editors that can translate any type or size of document for your company. We have translated documents for the following fields: professional/corporate, medical/insurance, business, legal, entertainment/media, Internet, etc.
---
PROOFREADING AND TRANSCRIPTION SERVICES ARE ALSO AVAILABLE
Accurate, prompt and cost-effective translations – that's what Amazing Voice offers.
---
READY TO GET STARTED? GET A QUOTE NOW.