How to Pick a Brand Voice That Matches Your Company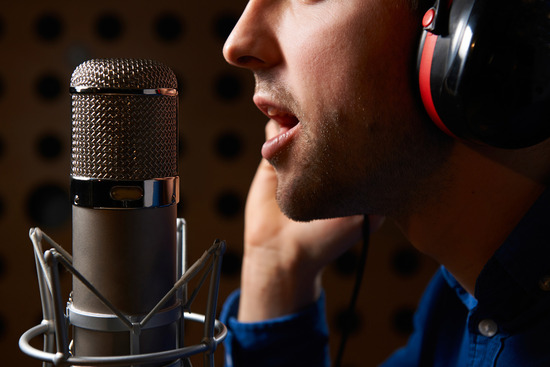 Your brand voice is an important part of your business.
So make sure you keep reading to learn how to pick a brand voice that matches your company.
Over 63 percent of consumers claim that sharing values with a company helps them create a trusted relationship with them.
There is no denying just how important a consistent brand image is.
One of the main things consumers will notice about your company is its brand voice.
If you have yet to establish a voice for your business, now is the time to start.
If people get the feeling that your branding efforts are not consistent, it can lead to lots of missed sales opportunities.
This is why you need to work on having the same voice on all customer touchpoints.
Here are some of the things you should consider when attempting to create an engaging and memorable brand voice.
Take An Objective Look at Your Brand
The first step in finding your brand voice is taking an objective look at what your core values are.
Knowing this information can start to point you in the right direction regarding the voice you want your company to have.
You will also need to take a hard look at how you are currently interacting with customers and who these customers are.
If your audience is made up mostly of younger people, then your brand voice needs to be entertaining and even funny at times.
However, if your audience is made up of older individuals, your voice should be matter of fact and trustworthy.
Failing to take the time to look at what your company stands for will make you miss the mark when it comes to finding the right brand voice.
Focus on Making Your Brand Voice Unique
One of the biggest mistakes most inexperienced business owners make is trying to follow trends in their industry when it comes to their brand voice.
Not only will this give consumers the idea that you are unoriginal, it can also make it difficult to stand out from your competition.
While looking at what your competition is doing can be useful, you need to avoid directly copying them.
By focusing on creating an original brand voice, you can attract a wider audience due to the sincerity factor.
Following the core standards and practices of your industry is also important when creating a brand voice.
Trying to go too left of center with your message can alienate your core audience and affect your bottom line as well.
You Need to Listen to Your Audience
The key component of a successful brand voice is providing your audience with what they want.
If you have a loyal following, your main goal needs to be keeping them happy.
Often times, business owners will look past their loyal base to greener pastures when it comes to developing a voice.
While having mass appeal is important, you run the risk of losing loyal customers if you go too far off message.
If you are struggling to figure out what your brand voice should be, polling existing customers is a great idea.
Generally, your customers will be upfront with you when it comes to what to avoid with your message.
Getting this feedback can benefit you and your company greatly when attempting to fine-tune your message.
Know Which Communication Channels Your Voice Will Be Used On
Most businesses have a variety of channels they use to engage with their audience.
In most cases, these channels are things like social media networks or even YouTube videos.
By getting information on where your brand voice will be heard, you can alter your message based on this useful information.
If you are presented with an instant message from a customer on social media, your brand voice needs to be present.
Regardless of what problem or concern this customer may have, you need to approach this situation with respect and reverence.
When developing branded videos for your company, you need to also think about how to incorporate your voice and your message.
Modern consumers love seeing videos from their favorite brands.
Staying true to your core values is a great way to set the right course when making a new video.
Developing a Partnership With Marketing Professionals
If you are like most business owners, you simply don't have time to handle various online marketing campaigns.
Instead of burning the candle at both ends and getting overwhelmed, you need to find a marketing professional to work with.
When trying to forge a relationship with a marketing company, the main thing you need to figure out is how to help them bring your brand voice to life.
If you do not provide them with information about the direction you want your marketing campaigns to take, it can end in disaster.
A reputable and experienced marketing company will be passionate about using your brand voice in these new campaigns.
If you run across a company that tries to present you with a one size fits all marketing plan, you need to refuse and move on to a company with more originality.
Flexibility is Key
When developing a brand voice, you need to realize that changing times may call for alterations to your message.
Being willing and able to be flexible with your brand voice can benefit your business greatly.
Modern consumers are looking for brands that represent their values and sensibilities.
Failing to change your brand voice to suit changes in the market can lead to your company being viewed as outdated.
Being seen as a trendsetter in your industry can go a long way when it comes to attracting a new audience.
Getting Professional Help is Essential
Creating a successful brand voice is no easy task, which is why reaching out for professional help is a good idea.
With the help of a digital marketing company, finding your voice and running successful ad campaigns is a breeze.
Are you trying to put your brand voice into a marketing video?
If so, contact us to find out how we can help you with this task.
Getting your voiceovers has never been so easy
---
Related Posts