10 Types of Professional Voicemail Greetings That'll Make Your Business Stand Apart from the Rest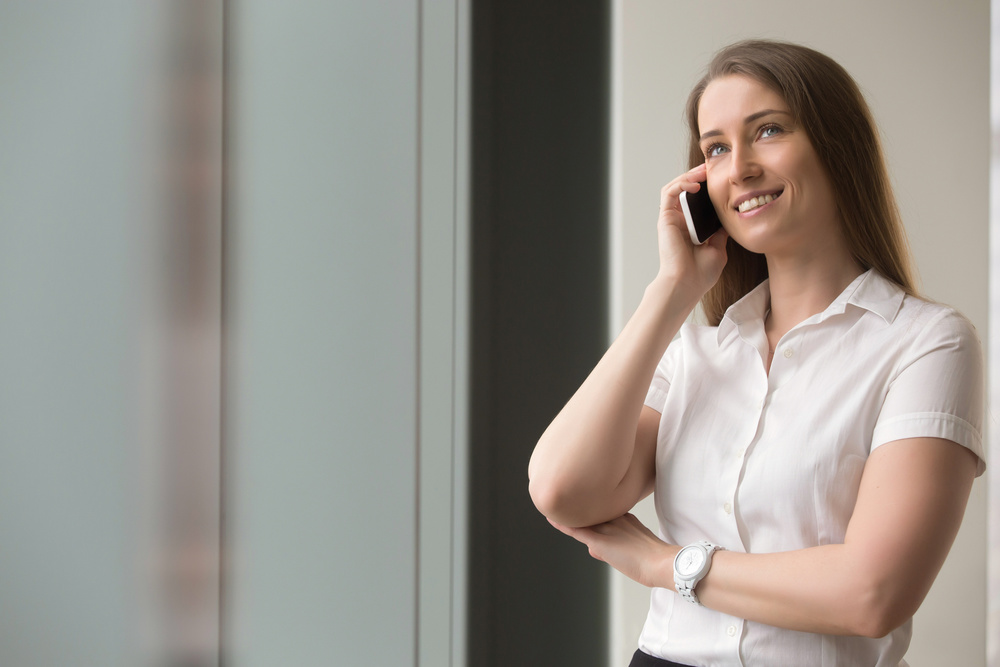 Your voicemail greeting could be the first thing a potential customer hears.
Take a look at 10 types of professional voicemail greetings to make you stand out.
Leaving an awkward voicemail message is painful, especially when there is no option to record it over again.
The same goes for clunky voicemail greetings, which can be even worse.
Then, you're not just dealing with personal awkwardness.
You might be losing customers as a result of an unprofessional greeting.
Recording a voicemail greeting doesn't have to be a source of stress.
It can be a wonderful opportunity to put your best foot forward with customers and promote your business in the process.
We've collected 10 of the best voicemail greetings around to demystify this tricky form of communication.
Keep reading to find example scripts and some general suggestions to follow when writing your own voicemail script.
Best Practices for Voicemail Greetings
Before we reveal our sample scripts, we think it's important to understand the concepts underlying them.
Since you'll likely change your voicemail greeting on a semi-regular basis, it's good to know what to include and what to leave out.
Here are a few of things we've found most helpful to keep in mind when recording a voicemail greeting.
Be Brief
No one wants to listen to a lengthy voicemail greeting.
Sometimes, the person calling will have a grievance, and you don't want to make that worse by trying their patience.
In your greeting, get to the point, and keep it concise.
A Little Humor Goes a Long Way
If your greeting displays a lighthearted warmth, that's great.
It puts a personal spin on your business.
But don't go full Michael Scott with your voicemail jokes.
Sell Your Services
No one said you can't promote yourself in your voicemail greeting.
This is prime audio real estate for building your brand.
Still be brief, but a well-placed phrase about current promotions can keep your customers engaged when they call.
Ask for Details
Don't forget the purpose of a voicemail message! You need to know who's calling, why they're calling, and what they would like from you.
Make sure you ask callers to include all these things and any other relevant information in their messages.
Avoid Cliches
Don't say, "Your call is very important to me/us."
Customers have heard this line since the dawn of business voicemail greetings.
It rings false.
After all, if the call were that important, it probably wouldn't have gone to voicemail in the first place.
10 Voicemail Greeting Scripts
Now that you know the principles of our voicemail greeting philosophy, let's dig into examples you can use for your business.
Not all of these example scripts serve the same purpose.
You'll want to pick the one that best fits your needs at the moment, whether you're going away for the holidays or doing a big marketing push.
Between them all, we have no doubt you'll find one that serves you well, especially if you want a professional to record it.
Take a look.
Then say them out loud, record them, and listen for yourself if you need to.
1. "Hi. You have reached [your name] at [your business' name]. I'm sorry I missed your call. If you're hearing this message, I'm especially busy today, but I'll return your call as soon as I can. Please leave your name, number, and how I can help you. Thank you!"
The "especially busy" in this greeting lets the caller know you're working hard but that you still prioritize their message.
2. "This is [your name], the [your title] at [your business' name]. I'm either busy assisting customers, getting ready for our [sale name or season] sale, or I'm [performing an activity that involves your company's products or services]! Leave a message, and I will call you back as soon as possible. Thanks for your business!"
This is a natural way to mention current promotions and organically promote specific products or services you'd like to highlight.
3. "You've reached the general mailbox for [your business' name]. We are located in [you city] at [business address], [specific street directions or landmarks]. We're ready to serve you [your business' open days] from [your business' hours]. For more information on our products and services, visit [your business' website]. For answers to all other questions, please leave a message, and we will return your call shortly."
This is a great all-purpose message to use when your receptionist or administrative assistant is out of the office. It communicates all the general information a caller would need to guide their search for assistance.
4. "You've reached [your business' name]. Due to [specific circumstances], we were forced to [specific action]. We understand that this was disappointing to many of our customers, and we are disappointed ourselves. Rest assured, we are in the process of [specific action to make up for the disappointment]. If you would like to be informed of updates to this situation, please visit [your business' website] and sign up for our newsletter, or leave a message, and we will get back to you as quickly as we have further details. Again, we apologize and thank you for your understanding."
Use this greeting in the case of unfortunate circumstances to help you with damage control.
5. "You have reached [your business' name]. All of our sales representatives are currently serving other customers, but we would like to return your call as quickly as possible. For current pricing or to check the status of an order, please visit us at [your business' website]. Otherwise, please leave a message with your name, number, and order details after the tone."
This message is especially helpful for facilitating the sales process. When your reps call back, they can do so with all the pertinent information already at hand. That way, the sale goes smoothly, and they can move on to other business quickly.
6. "You have reached [your business' name]. We are currently closed. Our normal hours of operations are [your business' hours] from [your business' open days]. We are closed on [your business' closed days]. Please leave us a message with your name, number, and any other necessary information, and we will return your call when the office reopens. Thank you for calling."
This greeting works similarly to the absentee receptionist greeting, but it's for when no one is in the office, not just the receptionist.
7. "You've reached [your business' name]. We are happy to announce that we were recently given [name of award] by the [awarding organization]! We pride ourselves on providing the best [services or products] in the area. We are sorry we are unable to take your call right now. Please leave a message, and we will get back to you promptly."
This message allows you to boast of recent accomplishments and awards.
8. "You can also reach me via text, email, Facebook, Twitter, LinkedIn, or the contact form on our website."
You can include as many alternate forms of contact in a voicemail greeting as you are comfortable with providing!
9. "You have reached [your name] at [your business' name]. Thank you for calling. I apologize for the inconvenience. Please leave your name, number, and a brief message, and I will return your call promptly."
This greeting is short, sweet, and the little apology adds a personal touch.
10. "Hi, you've reached [your name], [your title]. If you are calling to inquire about [specific issue], you can find that information by [specific instructions]. Due to [specific reason], it is not possible to respond directly to everyone with questions about this issue. For additional information, please review the FAQ page on our website. If you have a question that our website does not answer, please call back and dial [extension] for immediate assistance from the receptionist. You can also leave a message, and I will return your call. Thank you."
This greeting is for when you want to discourage someone from leaving a message, such as when you are fielding inquiries from job applicants.
Professional Voices Make Professional Greetings
We hope you've found these voicemail greetings informative, if not outright usable for your purposes!
If you're looking to take the next step in voicemail professionalism, check out our pricing for voice recording services.
Getting your voiceovers has never been so easy
---
Related Posts