How Voice Over TV Advertising Can Positively Impact Your Sales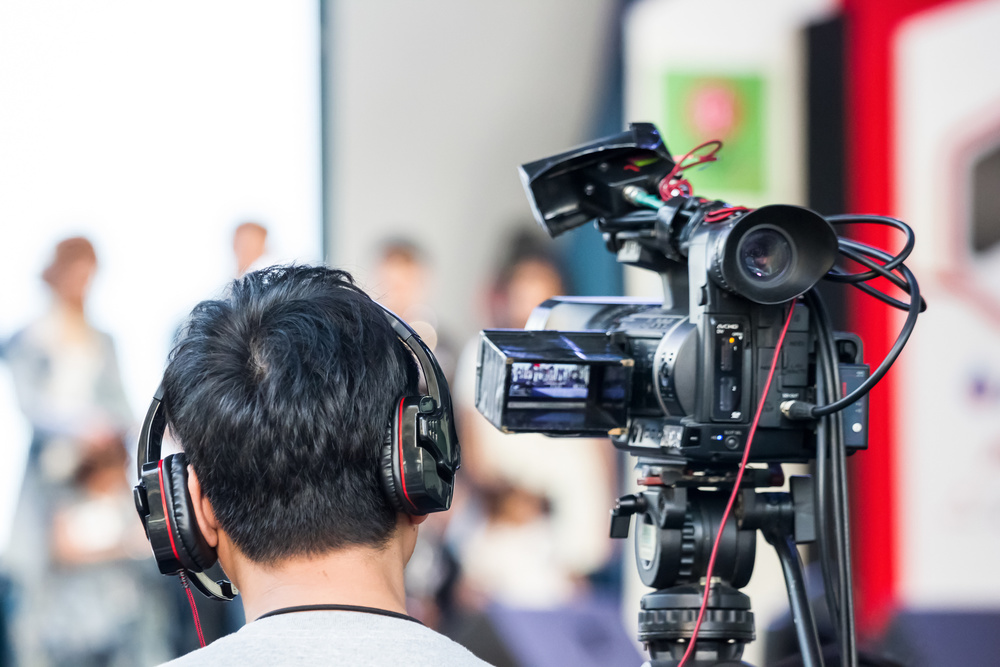 Are you looking for a new way to get your brand out there?
Check out how voice over TV advertising can positively impact your business sales.
Contrary to popular opinion, television is still an important avenue for advertising.
People spend an average of three hours per day watching TV.
This is almost half of people's leisure time spent as a captive audience.
This means TV advertising still has the potential for reaching new customers.
To advertise effectively though, you need a professional and appealing presentation.
Adding voiceover recordings to a polished presentation can increase the benefits of TV advertising.
Voice over recordings add a professional touch to all advertising.
The combination of voice over and compelling visuals can have a valuable impact on your sales.
The Benefits of TV Advertising
Televisions advertisements help you reach a broad audience and rise above the competition.
Many small businesses believe that advertising on TV is too expensive, but this doesn't have to be the case.
If you plan well, you can get great deals on advertising spots.
If you wait to sign up for advertising spots until the beginning of the year, you have bargaining power.
Networks are eager to sign new deals during a time when most companies have just spent large chunks for holiday ads.
This is their slow time and they're happy to work with new people.
As a business willing to put some advertising dollars into TV advertising, you can stand out from other small businesses too timid to invest in this marketing sector.
You can increase that marketing potential with professional voice over recordings.
Advertising on TV is an important consideration when planning your marketing strategy.
Besides standing out, there are other benefits of TV advertising with voice over recordings.
Add to Your Branding
Your business branding is what helps people recognize you.
Advertising on TV helps you get your brand in front of more people.
This means better brand recognition for your products and services.
If you add voice over recordings, you get another branding opportunity.
By choosing a voice to represent your company, you encourage people to associate a sound with your brand along with the visual.
By combining the senses in your branding material, you help people remember you.
TV commercial advertising allows you to showcase your product or service.
People can see what it looks like and how it works.
Adding a specific voice will help draw more attention.
You can also give your business a personality with a combination of TV advertising and voice recordings.
By allowing people to see your business in motion, customers can connect easier with your brand.
You also have the potential to provide a valuable look into the behind-the-scenes of your company.
Remember, the importance of advertising is to help potential customers connect with your business.
What better way than showing them who you are?
The voice you choose to represent your company adds to that personality.
Different voices convey different ideas to the audience.
The voice behind the commercial can help show the best side of your company for your target audience.
Reach a Larger Audience with TV Advertising
People still watch TV daily, especially during prime-time hours.
This means TV advertising gives you a captivated audience to share your brand with.
Television advertisements also open a wider audience.
If you use voice over recordings with your advertising, you can reach Spanish speaking audiences or other primary language speakers.
It's easy to forget that language barriers can decrease a company's reach.
This is a situation that goes largely ignored when planning advertising strategies.
By using a voice over recording, this issue doesn't have to continue unnoticed.
Target Your Audience Reach
With TV advertising, you have two opportunities to target potential customers.
To use these opportunities, you have to understand your customer persona.
With a little research though, you can target audiences based on their likes.
Target Specific Networks
Your first opportunity for targeted marketing with television advertisements is targeting specific networks.
Everybody has their favorite networks.
If you take the time to understand the networks your potential customers tune into, you can target your advertising on those most useful to you.
Each network offers different types of broadcasting.
If you understand your target audience, you can figure out what networks will appeal to a larger portion of your audience.
Consider the types of broadcasting and which networks provide that type of broadcasting when researching your potential customers.
Target Specific Shows
Another way to target your TV advertising is with chosen time slots.
Once again, an understanding of your target audience is important here.
You want to target time slots when shows that will appeal to that audience are running.
It's important to understand that certain time slots are more expensive than others, so keep this in mind when making these decisions.
If you target correctly though, you can make up for extra expenses.
You can also use your research on target networks and shows to help you choose the right voice to appeal to your audience.
Understanding what will grab their attention will help you get the most out of your advertising budget.
Opportunities for Cross-Promotion
Let's face it, the production of TV-friendly advertising is often more expensive than other advertising option.
This doesn't mean it's not valuable though.
If you plan correctly, you can get a lot of value out of TV advertising production.
Take the time to produce a high-quality ad, complete with good visuals and voice over recordings.
Once this is in place, you have a good option for other advertising possibilities.
You can showcase your TV quality ad on your website.
You can also share it on social media platforms or any other digital platforms available to you.
This allows you a lot of opportunities with one advertising tool.
Opportunities with Voice Over Recording
Voice over recording is a useful tool for TV advertising.
Using voice over can benefit more than just TV advertising though.
There are many advertising opportunities that gain credibility and likability with voice overs.
If you want to experience the benefits of voice over recordings for your business, advertising on TV is a good start.
Check out our broadcasting voice over options to get started.
Getting your voiceovers has never been so easy
---
Related Posts