Top Ways to Add Voice Over to PowerPoint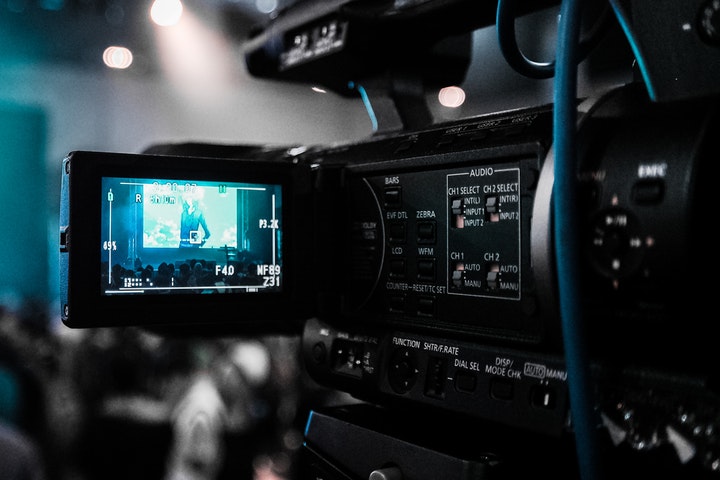 If you're looking for clever ways to deliver attention-grabbing presentations, you should consider adding a voice over to your PowerPoint.
In this article, you'll learn how to create, from scratch, a voice over PowerPoint that will bring you results.
Why should you record a voice over PowerPoint?
Whether you want to deliver an educational lecture, close a deal, or introduce a new product or service, you need a presentation that will keep your audience engaged.
A study conducted by Poll Everywhere showed that most people lose focus after just 10 minutes into a presentation.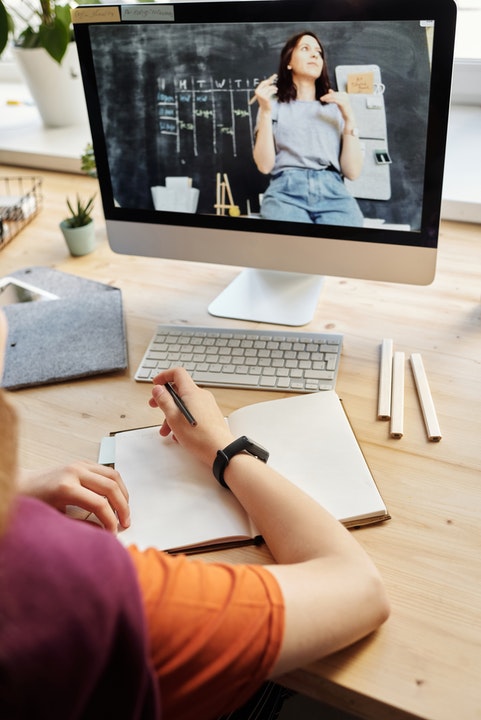 So, how can you create stunning presentations that will completely capture your audience's attention and move listeners towards taking action?
Well, you need to think outside the PowerPoint box, and a voice over is the perfect approach for putting a fresh twist on your presentation.
On one hand, voice over PowerPoints can help you share information with people outside your company, while adding an extra dash of personality.
On the other hand, voice over PowerPoints are also a great tool for internal company needs, offering a convenient alternative to live meetings.
This way, managers can eliminate the need to coordinate people with different schedules or from different time zones.
Even as remote work becomes more prevalent, PowerPoint recordings can still prove extremely useful.
Fact is that, even if remote work proved to be beneficial on several levels, it also led us to say yes to more tasks that we could fit in an 8-hour schedule.
By introducing voice over PowerPoints as an alternative to meetings, you can free up your employee's schedule.
This way, employees won't have to attend yet another conference call.
Instead, they'll be able to choose when and where to watch the presentation.
In the end, voiceover presentations give both you and your employees more freedom and better control.
How to create a voice over PowerPoint in 5 steps
Creating a voice over for a PowerPoint requires a structured process and, if you want it to turn out great, a couple of professional resources.
While you might be able to record a voice over with the help of PowerPoint's
built-in recorder, we recommend using it just for small internal tasks that need to be handled quickly.
Due to its limited capabilities, this do-it-yourself approach is not enough for creating professional voice overs that could represent you in front of a large audience.
And, truth be told, even for internal purposes, it sometimes fails to meet the standards of quality you should uphold.
To make sure you always present yourself (or your company) in the best possible light, we've prepared a list of 5 essential steps you should follow everytime you want to create a voice over presentation.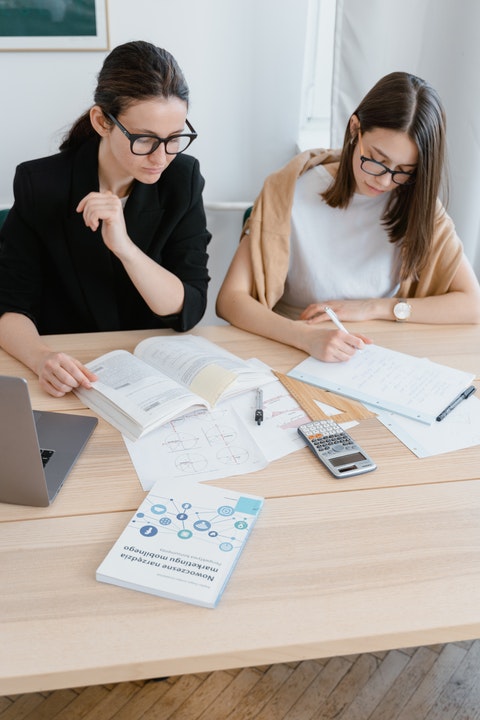 1. Structure your PowerPoint presentation
The first step towards creating a voice over PowerPoint is structuring your presentation.
Start by thinking about your goal.
What is the main message you want to deliver and what ideas do you want your audience to remember?
Once you have a clear structure that supports your goal, start adding the visuals, statistics, and keywords that will help you embody your ideas.
Remember that you shouldn't over-crowd your presentation with text, as people will be more inclined to read than listen.
When it comes to how much text to have on each slide, HubSpot recommends that you follow the the 7X7 rule: no more than seven lines of text, or seven bullet points, and no more than seven words per line.
2. Create your voice over script
As soon as you have your PowerPoint structure, you can start thinking about what your voice over should say.
At this point, don't worry too much about fitting into a specific duration.
Instead, prioritize clarity and quality by jotting down all the pieces of information you find relevant.
As opposed to the text on slides, there's no "keep it short" rule for the voice over.
While it's true that you shouldn't go overboard to avoid losing your audience, you should convey all the details you believe are necessary.
As long as you wrap your message into an interesting format, your audience will follow.
Which brings us to step number 3.
3. Reach out to a professional voice over agency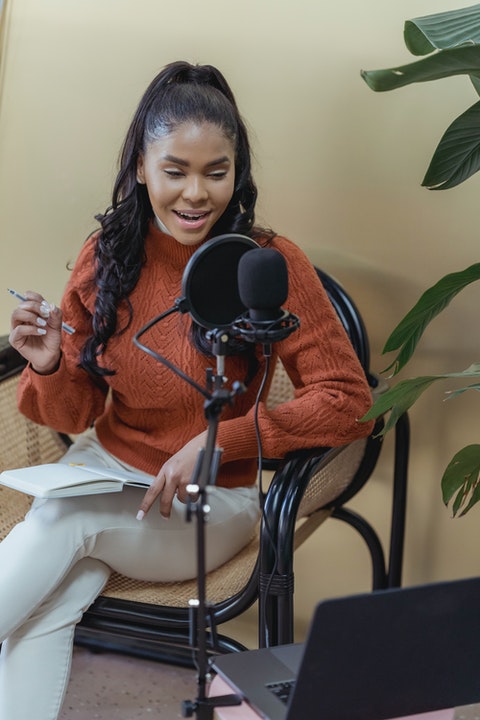 The success of your voice over PowerPoint — whether it is for a lecture, a pitch, or an internal presentation — depends on the quality of your recording.
If you want to create a successful voice over PowerPoint, we recommend that you reach out to a professional voice over agency.
An agency such as Amazing Voice will help you polish your script, choose among several voice talents, and record your voice over at the highest quality possible.
Not only will your voice over be crystal clear, but it will also convey emotion and keep audience members glued to their seats.
4. Select your voice talent
The topic, messages, and goal of your PowerPoint will dictate what type of voice over you should choose.
Think about what emotions you want to trigger and decide whether you want a female or male voice over for your message.
If you decide to work with a professional agency, you'll have plenty of options to choose from.
For example, Amazing Voice has an impressive portfolio of talents and samples you can listen to and make up your mind.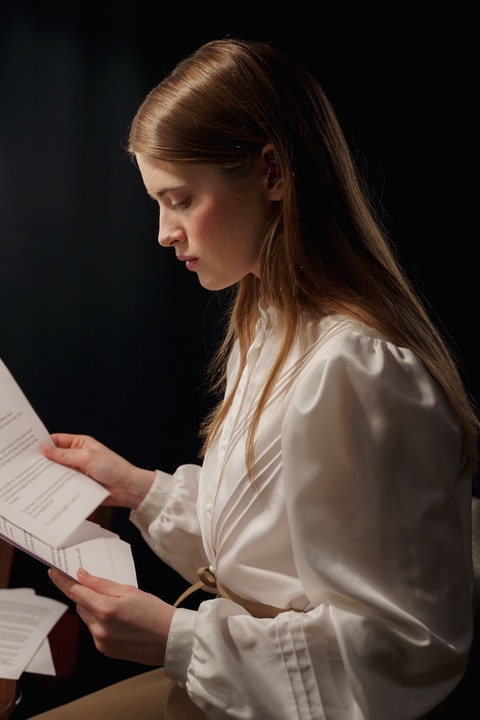 5. Add the voice over to your presentation
Congrats, you've made it to the last step!
If you're working with a professional agency, you'll record the voice over in a professional studio, which will give you complete control over the quality of your sound.
Plus, since you'll be dealing with a pro voice over talent, you'll be able to test different tones and paces, until you get it just right.
Chances are they'll nail it from the first couple of tries.
Once you have a recording that you're satisfied with, it's going to be easy to clip it to your PowerPoint.
The team at Amazing Voice can even help you make the final tweaks so that every tune falls exactly into the right place.
Now let's make a voice over PowerPoint!
If you want to make your PowerPoint presentations stand out, reach out to a professional team.
Request a demo from Amazing Voice and together we'll record an attention-grabbing voice over.
---
Related Posts