6 Reasons to Hire a Professional Voice Talent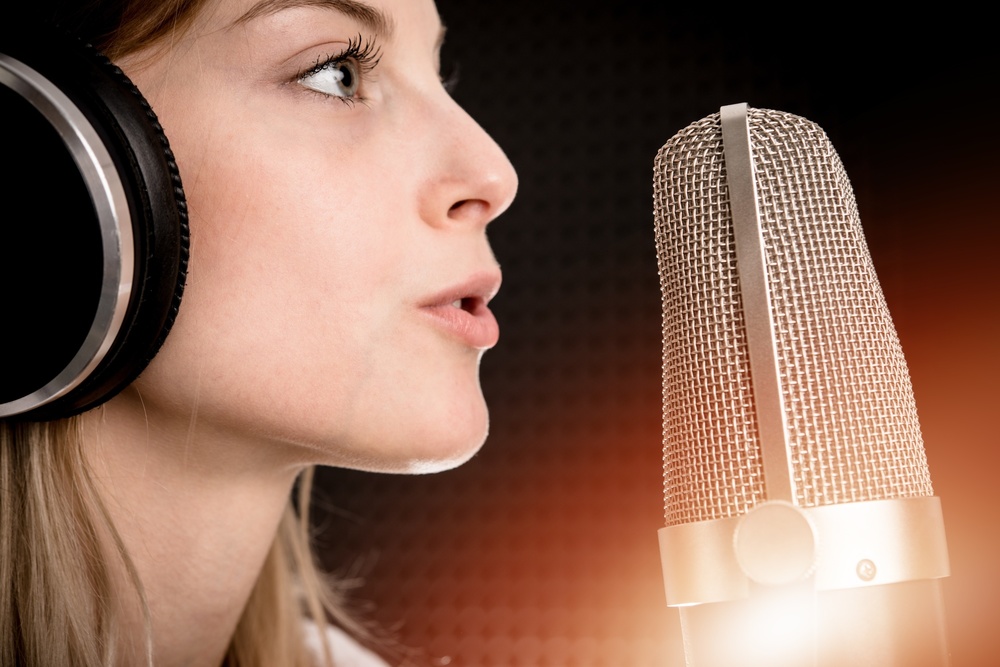 Gone are the days when people turned to the Yellow Pages to do their marketing.
With new technology, a business now has myriad options when it comes to marketing strategies.
Everyone already knows how popular video is.
But there's a new option that's just as exciting.
That's providing a voiceover to your videos and audio-related marketing strategies.
While businesses have the option to do the voice work themselves, many are turning to professional voice talent instead.
Here are the six reasons why they are.
1. Professional Voice Talent is Helpful for Branding
Branding is becoming more important for businesses -- especially small ones -- to take into consideration.
With 28.8 million small businesses in America, there's a lot of competition out there.
You have to set yourself apart from your competition and let people know what makes you unique.
Once you determine your business's core values, it's time to incorporate them into everything you do.
Whether it's the uniforms you use, the way your employees answer the phone, or who you choose to become the voice that represents your company.
It makes the most sense to use the same voice for everything you do.
Employees may not stay, making them a poor choice.
While you could do it, it's important to consider if that's a talent you think you possess.
If not, it's best to hire a professional voice talent to represent the overall tone of your company.
Mostly because your customers will realize you value quality.
2. Improves SEO and ROI
Google is always looking for ways to help you climb higher in their rankings.
It's up to you to take advantage of them.
Creating videos that use professional voice talent helps your website be found by search engines.
Explainer videos are becoming increasingly popular.
Consumers want to know how to use products and services properly.
The more videos you add to your website or blog, the more likely consumers will want to listen to them.
In fact, explainer videos placed on your homepage converts visitors into consumers by up to 65%.
What's more, your bounce rate will improve.
The average time a consumer spends on a website increases from 8 seconds to 2 minutes if the website contains an embedded explainer video.
What's more, you can use video in your marketing e-mails.
They'll help increase your open rate.
3. Professional Voice Talent Means You Get What You Paid For
Imagine watching the movie "Jaws" without the terrifying music.
It's no longer scary.
The movie has lost all its power over you.
Now imagine the same movie with the "Wizard of Oz" soundtrack playing.
Again, the movie loses its power.
Luckily, the right professionals were hired for the job and the movie became a blockbuster.
When you hire professional voice talent, you get it right every time.
There are no unpleasant surprises.
The turnaround is quick.
There's a 100% guarantee on the work, meaning you'll always be happy with the results.
And not everyone speaks English.
America is a melting pot, after all.
And not all businesses are located or cater to an English speaking audience.
With a professional voice talent company, you're able to access people able to speak upwards of 50 different languages.
There's also a manager overseeing the entire project, ensuring everything goes smoothly.
4. They're Properly Trained
How you use your voice takes on meaning.
Using professional voice talent provides your company with people who have years of talent working with different types of copy.
They understand how the industry works and what it takes to complete a successful project in a timely manner.
The trained actor is already comfortable working with a microphone.
They know how to deliver a memorable performance.
The actors also know how to interpret the script to provide the maximum effect for its intended audience.
They'll provide different results depending on which medium it's intended for.
Not only that, but using a professional voice talent company gives you options.
You don't just have one choice, you have many.
This allows you to find the perfect person to become the voice of your company.
5. Commercials
Your business can use a talented professional voice artist in a variety of marketing strategies.
A great sounding auto attendant always leaves a lasting impression on your customers.
Using the same voice reflects the feel of your business.
If you're planning on having television or radio commercials in your marketing budget, it's very wise to hire professionals.
A professional will know how to work with the dynamics of both of these mediums to keep the listeners engaged and interested.
Internet-based materials like web presentations should also be done by professionals.
Everything you do is part of your brand, your brand should reflect high quality and standards.
If you are working on a long-form narration, your concern is how to get your audience to pay attention for the entire time.
This is one situation where you don't want to leave it to the amateurs.
6. Use of a Professional Studio
Using professional voice talent means you gain access to a professional recording studio.
They'll have all the proper equipment to ensure you get high-quality audio results.
That means no distracting background noises.
You'll also have access to a trained editor.
You'll receive professional quality recordings of your script.
And it can be delivered in whatever audio format you require.
A professional studio also keeps abreast of the latest trends in the industry.
From different styles of vocal performance to the latest technologies, clients around the globe will benefit.
Not only that but if you need a quick turnaround on a project, using a professional studio enables you to accommodate your schedule.
Why Choose Us
We're proud to own two dedicated professional studios.
We also boast state-of-the-art equipment and we employ professional audio engineers to ensure you get the best quality possible today.
Our services are used by companies around the world.
From Fortune 500 companies to smaller companies, we're happy to help you provide you with the support and excellence of service you deserve.
Visit our reviews page and see what others think about us.
Getting your voiceovers has never been so easy
---
Related Posts